Services

BG On The Road Plus
BG On The Road® Plus roadside assistance is complimentary with the purchase of BG Automotive Maintenance Services!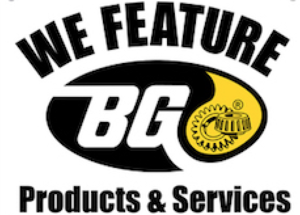 BG On The Road® Plus is available in the U.S., Puerto Rico and Canada and offers up to $100 US in roadside assistance (per event, limited to two events) for four months.
Assistance includes:
• Towing Assistance*
• Jump Start Assistance
• Tire Change Assistance
• Lock-Out Service Assistance
• Fuel and Fluid Delivery
• Repair or Replacement of a Damaged Tire
(cost of gas, other fluids or key replacement not included)
*In an accident or vehicle disablements, your vehicle will be towed to the nearest qualified service center.
Tire Hazard
If the tire is repairable, you can be reimbursed for up to $20 US. If the tire is not repairable, replacement is up to $150 US.
Tire Hazard is only available with BG On The Road® Plus roadside assistance. BG On The Road® roadside assistance does not include Tire Hazard.
Schedule a quality BG Automotive Maintenance Service and score complimentary roadside assistance today!